"The fintech revolution is not a revolution with guillotines but with an iPhone. It is a revolution with a lot of creators, prestige and money going through the world," said Ziv Gafni, Head of Digital Strategy, Fintech & Markets Innovation at JPMorgan, one of the world's largest banks, at the 2022 fintech conference organized by Calcalist and Bank Hapoalim.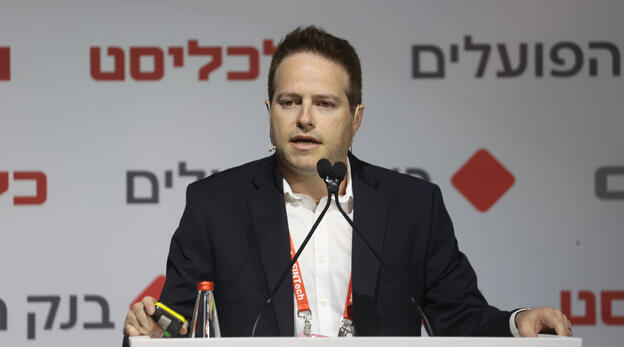 How are banks and financial institutions trying to respond?
"This is the biggest change that the industry has undergone since its inception. There are three main factors – the technological gaps. Banks rely on heavy and expensive maintenance systems that are also difficult to implement new features on compared to the agile fintechs. The second factor is the customer's expectation of a different experience and for the banks it's hard to close the gap. The third factor is regulation. Regulators have an important role to play in lowering barriers to access to information and promoting enabling access to new products.
"Everyone is talking about 'disruption', meaning the disruption of the normal financial process. If until recently the financial world was considered gray and dull, today it is a very vibrant industry and technology produces opportunities and creative thinking. The bank's main asset is trust as compared to a customer experience that was not traditionally at the center," Gafni added.
What processes are being adopted at JPMorgan to compete with the fintechs?
"The world of banking is not one industry, but many sub-industries that are very different from each other. Suddenly a very important player enters the arena and he is the customer. And what are the attacked banks doing to deal with the change? The actions they take bring them closer to technology. JP Morgan, for example, invests a lot of money, about $12 billion a year, in technology. This places us above quite a few technology companies. Half of the budget goes to changing the bank and a third to moving to the cloud and modernizing systems.
"For information system managers in banks, this transition is not easy, but in organizations they understand that it is now or never. In the field of innovation, banks are operating on all fronts while adopting models that were not there before, working closely with startups, some even entering completely different business worlds. JP Morgan is also number one in patent registration and invests a lot in talent as well: we employ 53,000 IT people all over the world."
https://www.calcalistech.com/ctechnews/article/2w86ul8c4