Originally started in China, the art of cutting folded paper into artwork, or "scherenschnitte," was adapted by 17th-century Europeans and brought to Colonial America in the 18th century by German immigrants, some of whom settled in southeast Pennsylvania. The craft is still a popular pastime for children in grammar school art classes. It is pretty much known today by the name "scissor cutting."
New York-based graphic designer and artist Mariellen VanDyke Brown learned to "scissor cut" in grammar school. As an adult, she has taken the art to new levels, specializing in winter and holiday snowflakes, much of which includes aspects of the original scherenschnitte style, incorporating animals, houses or holiday themes.
Brown's finished snowflake work is six-sided to duplicate nature's own winter art — the symmetrical, six-sided snowflake. Her artwork is well-known among those who practice scissor cutting. In the past five years, she has published a children's book illustrated with her art, snowflake pattern books for adults who want to teach their children, and packaged patterns for cutting snowflakes that have been used in schools and art classes. There are even downloadable snowflake patterns from Brown's Paper Snowflake Art website at a modest cost.
In 2020, Brown's work caught the attention of a wider audience and was commissioned by Country Music Television to do snowflake representations of country artists Willie Nelson and Dolly Parton that were used as part of CMT's Christmas Show broadcast promotional graphics.
Brown is a young mother in Ithaca, New York, with two active children — 7-year-old Maisey and 9-year-old Liam — who keep her busy, she said. She also has her own home-based graphic design studio, Happy Tree Solutions, where she finds time to do work for small area businesses as well as Cornell University.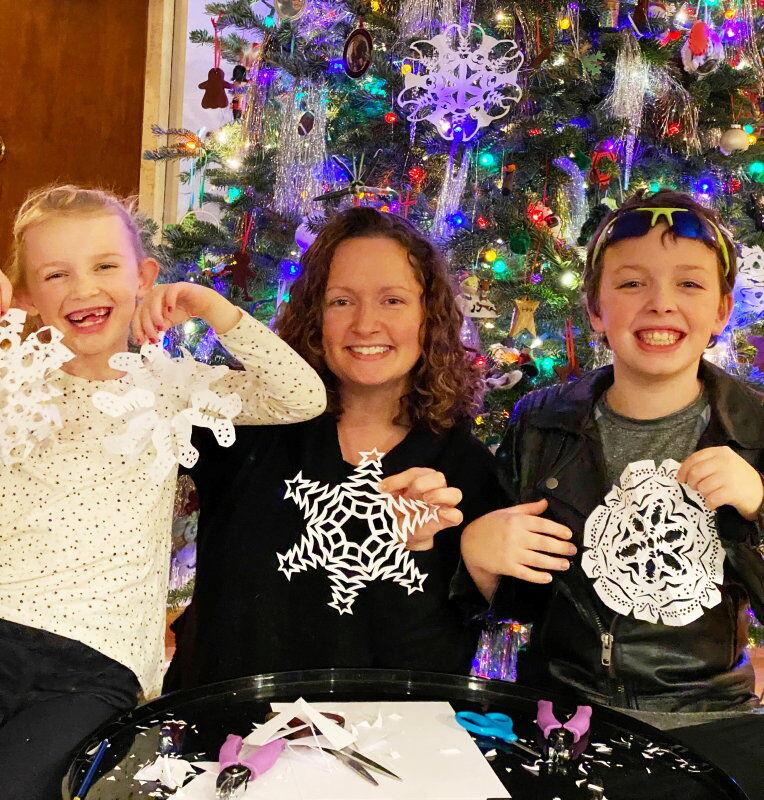 When talking about what started out as a hobby and has turned into a business, Brown said, "After I learned to cut paper snowflakes as a child, I began to get more inventive when I was at family gatherings. "We would sit around the dining room table talking and I would snip snowflakes while I listened in on their grown-up conversations."
She continued, "My aunts and uncles would challenge me to cut out different shapes and designs. I started with hearts and stars, and I worked my way up to Christmas trees (and) snowmen, and settled on the intricate patterns of snowflakes as my favorite."
Brown continued with her art in high school during the holidays or to decorate her Ithaca College dorm room. She has become an expert, using micro-tip scissors to make the small cuts on folded paper that turn into eye-catching art when unfolded.
Brown never thought of selling her art until just a few years ago.
"I decided to create Paper Snowflake Art as a side business when my youngest was 1 year old," she said. "With two kids under 4 years old, I needed a way to do something for myself that was tidy, symmetrical and organized!"
The artist and graphic designer started by creating both simple and intricate snowflake art that she matted and framed, and sold at craft fairs and art exhibits. She even created a children's book, titled Snow, about adventures in the snow where she used her snowflake art as illustrations. Living in often-snowbound Ithaca, she had many adventures in the snow with her children to include in her first book. She said the book still is a big hit with the elementary school crowd.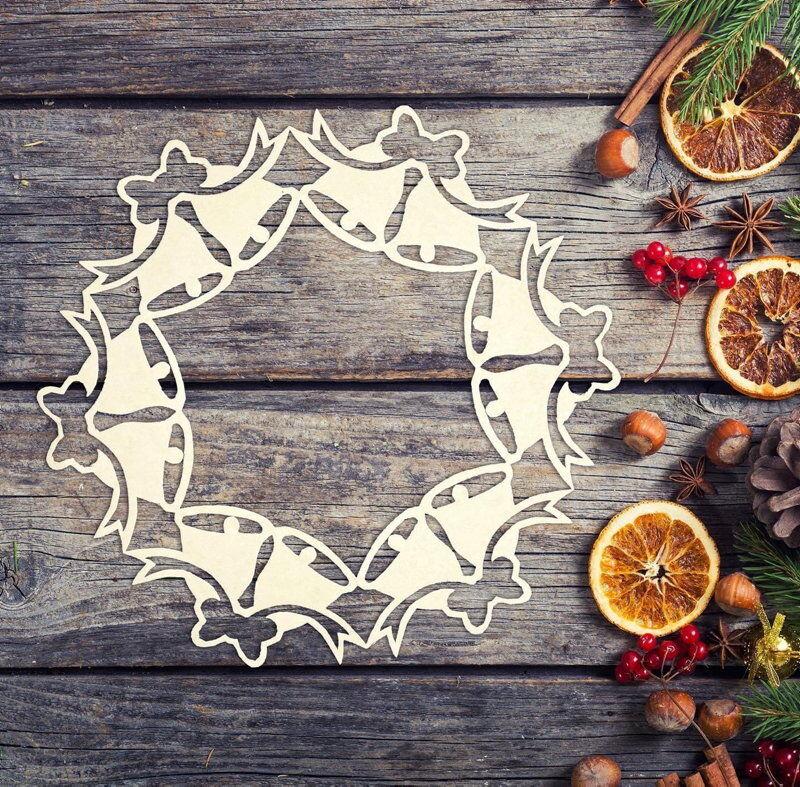 A Hobby Becomes a Business
Brown soon was asked for help by customers so they could make their own snowflake artwork. So she created patterns by sketching out the drawing of the whole image, she explained, and worked out the positive and negative space.
"Then," she said, "I draw a line down the center to divide the drawing in half, and transfer the half onto the folded paper."
She first published her patterns in a spiral book where they could be removed and cut into snowflake designs. The spiral book evolved into a bound volume as well as packets of snowflake patterns that could be purchased and cut.
The patterns are used by crafters as well as in school art classes and clubs. And this year, Brown made snowflake pattern into a PDF format able to be downloaded on home computers. She now has more than 70 patterns available on her website.
"It does take a little practice to be comfortable with the folding and cutting," Brown said, "but with the online pattern, if you make a mistake you just download another one."
Brown said that she primarily uses letter-size paper for her work and folds it in a special way until there are 12 layers.
"I like to use lightweight, 16-pound computer-type paper which is the best to fold and cut," she said, "but it is very difficult to find now." Today, she uses 18-pound paper, which is more available and works almost as well. She said that normal business paper for laser and inkjet printers is sold in 20- and 24-pound weight.
Brown uses micro-tip scissors to make the cuts for the angular flakes, many of which incorporate intricate animals, faces or holiday-themed items.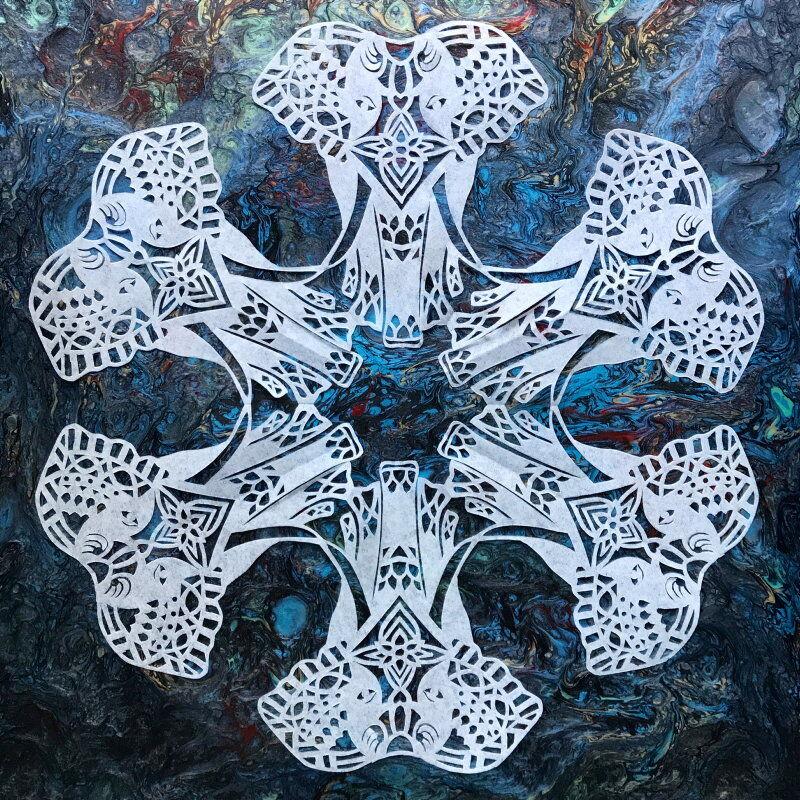 "My young children use the micropoint scissors," she said, "but using the round-end scissors also works, and many parents and teachers prefer them for young children."
When cut from a letter-size sheet, Brown's finished snowflake art is an 8-inch round circle that has six identical images, although Brown also has cut patterns for different paper sizes.
Primarily due to the COVID-19 pandemic, most of Brown's business today comes from pattern and book sales. She has only done one or two in-person art shows and exhibits per year where she sells framed art, books and greeting cards with her snowflake art.
Her website (www.papersnowflakeart.com) receives more than 100,000 visitors per year from nearly 100 countries, Brown said, mostly during the holidays. Brown also is active on social media platforms such as Facebook and Instagram.
The artist's most popular pattern is her Snowman Snowflake, which, thanks to a YouTube "how to" video, went viral and has had more than 700,000 views. And, there is a link on Brown's website with instructions on folding your first snowflake before cutting.
Besides winter-themed snowflakes, Brown incorporates a variety of animals into her work. The most challenging paper snowflakes she has cut were a tiger and elephant, which were part of a series of endangered species that she made to benefit the World Wildlife Fund.
"I cut them out of archival, buffered, tissue paper (the type of paper you would put between photographs in storage) and used an X-ACTO knife for the cuts," said Brown, "and they are pretty spectacular."
Brown has given several snowflake art workshops for local groups and visited schools to teach children and teachers how to make the small intricate cuts to create the art.
"The kids love it," she said, "and I enjoy sharing the techniques in making the art and hope it is something they continue to do at home with their families. It is a big part of my family tradition that I have been able to pass along to my children and they have gotten quite good at it … my 7 year old even helped me finish a couple of snowflake projects this fall."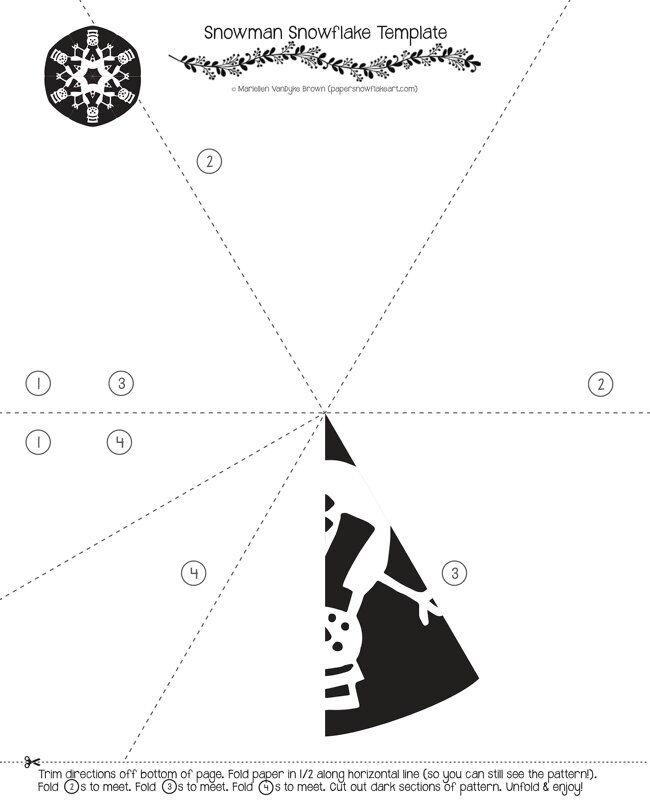 https://www.lancasterfarming.com/farm_life/family/scissor-cutting-art-goes-beyond-your-average-paper-snowflake/article_23f05427-0baf-51fd-8b23-da7dae27e64a.html