THE WOODLANDS, TX – An anonymous local art patron has donated a piece of artwork from one of the most recognized names in the contemporary art world, Joan Miro (1893-1983), to the Woodlands Art League (WAL). The donated untitled piece was painted in 1949 using tempera and gouache (opaque watercolor) on paper.
Miro was a Spanish artist who worked with Picasso in the 1920s and was part of the Surrealist group of that era. You may have seen the famous, colorful, and controversial Miro sculpture, Parsonage and Birds (some call it "Tinker Toy") that resides on the plaza of the JP Morgan Chase Tower in downtown Houston. Other Miro paintings have become highly collectable in recent years with one piece, Peinture – Etoile Bleue, recently selling for $37 million.
"This is an extraordinary gift which will inspire people in many ways. We are very grateful to have this unique, original painting at our studio," said Sara Saravo, President of WAL. "We hope this gift will encourage others to follow the example of this generous donor by giving art or monetary donations to WAL in order to help us continue to inspire the people of our community," she said.
Tom La Rock, VP Studio, Classes & Workshops for the Woodlands Art League went onto say, "Our plans are to display the painting at the WAL studio. We hope to use it to raise funds to further expand our organization and serve the art community in the greater Woodlands area."
Emily Startz, WAL Member and owner of The Woodlands Art Gallery & Studios, said, "I am happy that this individual has stepped up to honor and help the Woodlands Art League. A donation like this sends a message that there are serious art collectors in our area."
Over the past year, WAL has grown from 140 to 240 members. Its studio, classroom and gallery space is located in the Epic Creative Co-op at 701 Sawdust Road to the right/back of the Hobby Lobby shopping center. The Woodlands Art League also has ongoing art exhibits at the South County Community Center at 2235 Lake Robbins in The Woodlands.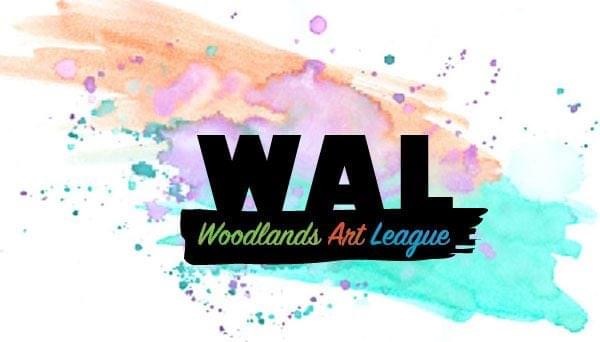 The Woodlands Art League is a 501(c)(3) non-profit organization and is supported by donations and volunteers. Donations are tax deductible to the extent permitted by law to support and further the cause and interest in the visual arts through teaching, programs, demonstrations, exhibitions, and community involvement in Montgomery Country, Texas. Visit www.woodlandsartleague.org to learn more.